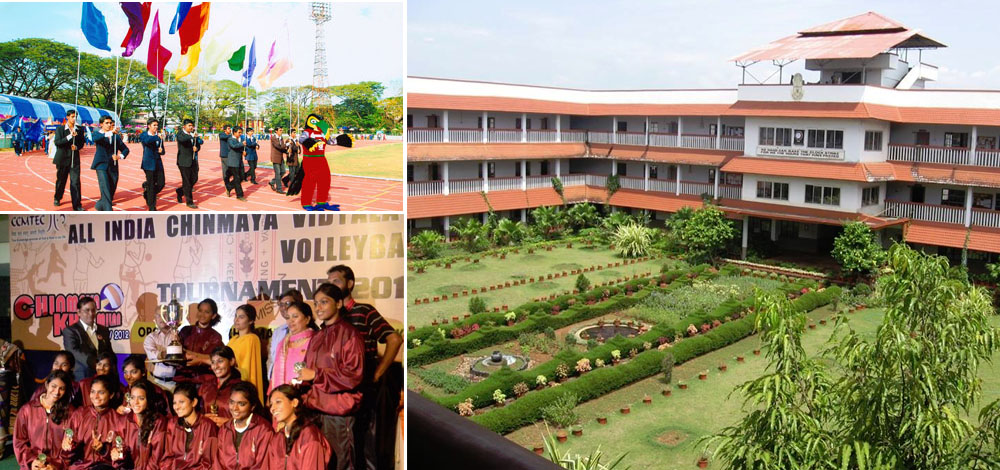 Colleges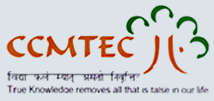 Success or achievement is not the final goal. It is the 'spirit' in which you act that puts the seal of beauty upon your life.
- Swami Chinmayananda
The Chinmaya Education Movement also encompass seven established and reputed colleges imparting graduate and post graduate courses in Arts, Science, Commerce as well as management and technical degrees. These include:
The Chinmaya Degree College located in the holy town of Haridwar, Uttarakhand, is accredited to H.N.B. Garhwal University, Srinagar. It was constituted in 1989 for the promotion of higher education in the regional area. In the past 21 years, the well-maintained college has earned a name for itself in the field of innovative education. Courses include Bachelor of Science in Maths, Science, Microbiology, Yoga and Naturopathy.
Chinmaya Mission College, Thrissur, was inaugurated in August 1975. It was affiliated with the University of Calicut, and by 1997 it was deemed to be the most reputed college of Thrissur, imparting computer education as a value-added course. Today the college hosts over 2,000 students and conducts courses for B.C.A., M.B.A. and M.C.A. under the School of Distance Education, Bharathiar University; eleventh and twelfth grades under the Kerala State Education Board; and B.Com., B.B.A. and M.Com. under Calicut University.
Chinmaya Mission College for Women, Talap, Kannur in Kerala was established in 1975. Like any other Chinmaya Educational Institution, this college also offers Education with a Difference through the Chinmaya Vision Programme (CVP). Courses offered are B.B.A, B.C.A, B. Sc. Maths, Commerce and English.
Started in 1995, Chinmaya Vidyapeet, Cochin, Kerala has a dual educational scheme, that is, B.Com. cum Chartered Accountancy/ Company Secretary courses which have attracted many gifted students. For the last six years, Vidyapeet students have been winning university ranks in the B.B.M. degree course. Several have done well in extra-curricular activities, sports and cultural festivals. The Vidyapeet aims to impart the finest education in the field of Commerce, Management and Economics.
High on a hillock, commanding a beautiful view of the Arabian Sea, is the 17.5 acre Chala Chinmaya Educational Campus housing Kannur's (North Kerala) 'Best of Three': Chinmaya Vidyalaya, Chinmaya College of Arts and Science, and Chinmaya Institute of Technology (ChinTech).
Chinmaya Institute of Technology opened its doors in 2002 as a high-tech golden memoir for the Golden Jubilee (in 2001) of Chinmaya Mission. The institute offers postgraduate courses in Business Administration (M.B.A.) and Computer Applications (M.C.A.). It is affiliated with Kannur University and approved by the All India Council for Technical Education (AICTE), New Delhi. Equipped with state-of-the-art infrastructure and well-qualified faculty, the Institute has distinguished itself in the higher education arena of Kerala. ChinTech alumni are employed at globally reputed companies such as IBM, Wipro, Accenture, Infosys, and Citibank. Its vision is to create 'spiritually elevated techno-managers.' ChinTech achieves this through skilled faculty and special Student Empowerment Programmes, Leadership Programmes, Seminars, and Conferences.
"The Institute has given a feeling of self-confidence that we women can also achieve great heights in life." - Sanaya Sasidharam, Chinmaya Institute of Technology
Chinmaya Arts and Science College for Women started functioning in September 2003. It presently offers Degree Courses in B.B.M., B.C.A, B.Sc. Biotechnology, B.Com. with Computer Application, B.Sc. Computer Science & M.Sc. Biotechnology.
"The College has made me bold and confident in my abilities. It was through the persuasive efforts of my teachers and principal that I won the tennis championship, became optimistic and of course, one of the class toppers." - Shan A. Rahman, B.B.M., Chinmaya Arts and Science College, Kannur
"I recommend this College to others because Chinmaya Mission integrates the best of our culture, philosophy and also academic excellence." - Beausha K., Parent, Chinmaya Arts and Science College for Women, Kannur