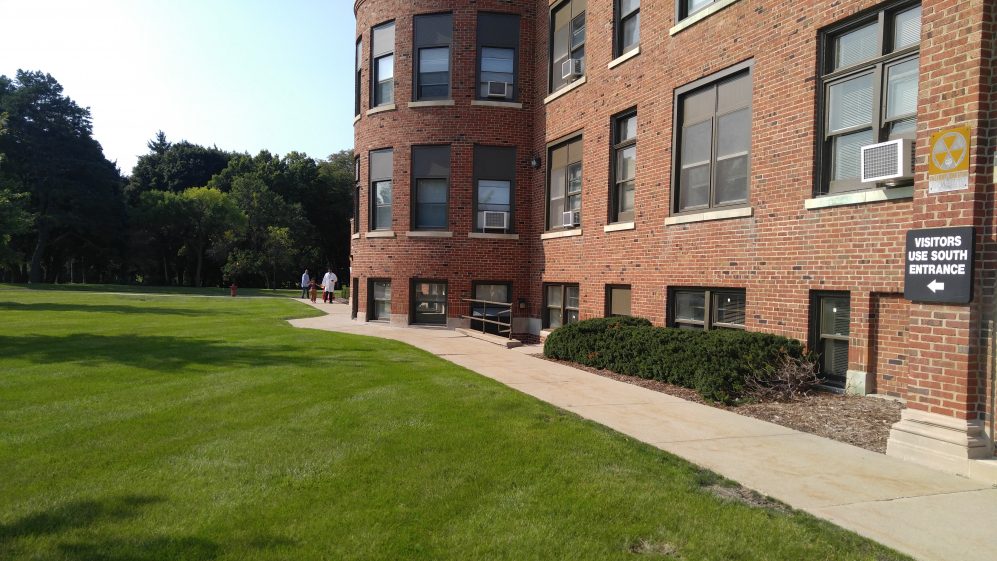 Our Center


Stop all your attachments to false values. In an ever changing world, there is nothing worthwhile for us to desire or weep for. Joys and sorrows are bound to come in human life; they are just like the two sides of the same coin.
- - Swami Chinmayananda
Introduction
Chinmaya Mission® was established in India in 1953 by devotees of the world-renowned Vedanta teacher, His Holiness Swami Chinmayananda.  Guided by his vision, devotees all around the world formed the nucleus of a spiritual renaissance movement that now encompasses a wide range of spiritual, educational, and charitable activities, ennobling the li
Read More..
Chinmaya Mission Milwaukee has been serving the greater Milwaukee area since May 2014 as a satellite center of Chinmaya Mission Chicago under the guidance of Pujya Swami Sharananandaji.
Our journey began with one Bala Vihar class of just 9 children and 3 teachers in the basement of one of our family homes, that has grown to 4 Bala Vihar classes with 40+ children, from 4 to 18 years in age, and 8 teachers. Our Study Group has grown from 5 members to more than 20 members.
As we have grown, we lease space at Milwaukee County Research Park, 10437 Innovation Dr, Wauwatosa WI. In the current environment, we have moved to a virtual class environment and conduct all classes and activities virtually.
Chinmaya Mission Milwaukee conducts Bala Vihar classes and Study Group every Sunday morning from 10 am to 12 pm CST. We organize seva events, community activities including Bhajan Sandhyas, Movie Nights, Festival celebrations and Jnana Yajnas to learn and live Vedanta.
We welcome you to join the Chinmaya family to help us continue to provide children and families this unique knowledge of our spiritual heritage.
Contact Us
CHINMAYA MISSION MILWAUKEE
Phone:  1-262-584-HARI
Email ID : milwaukee@chinmayamission.org

1-262-584-HARI


milwaukee@chinmayamission.org