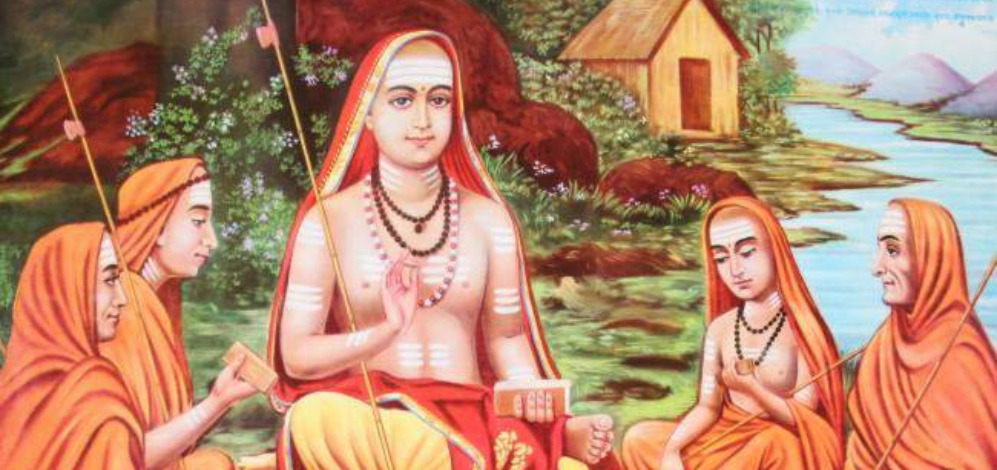 Our Gurus


"I am waiting for the trained Brahmacharis to come up to give this message. Give them also 30-35 years, so that when I am gone, there will be not one but many more Chinmayanandas coming up, so that work will not stop but continue."
-Swami Chinmayananda
Our Guru Parampara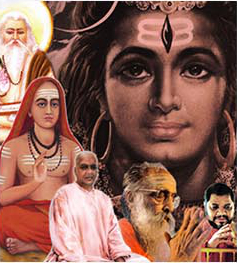 Adi Shankaracharya established the Dashanami Sannyasa Order, a monastic order with ten lineage names. Of these, Chinmaya
Mission belongs to the lineage and traditions of the 'Sringeri Matha' in Karnataka, India. The first acharya of this noble institution was none other than Shri Sureshvaracharya.
In the Sringeri Matha tradition, the Lord is worshipped as Deva in the form of Lord Adi Varaha, and as Devi in the forms of Puri Devi, Bharati Devi, and Kamakshi Devi. The main pilgrimage centre, or dhama, is Rameshvaram and the worshipped holy river, or tirtha, is Tungabhadra.
In this Bhurivara lineage, or sampradaya, the primary Veda is Yajur Veda, which reveals the Mahavakya: "Aham Brahmasmi". Sannyasis initiated into this lineage are bestowed with the title, or padavi, of "Saraswati" after their name (e.g., Swami Chinmayananda Saraswati).
Chief Acharyas
Swami Tejomayananda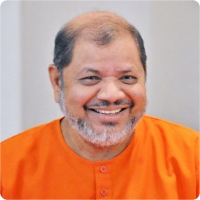 Swami Tejomayananda is the former Head of Chinmaya Mission Worldwide, a position he held since 1993 after Swami Chinmayananda attained Mahasamadhi. If Swami Chinmayananda served the cause of Vedanta with his service, knowledge and pioneering qualities, Swami Tejomayananda - fondly addressed as Guruji – completed that with his natural attitude of devotion. This is richly and abundantly evident in his talks, his singing, and his demeanour. But the gentleness of devotion arrived riding on the back of an intense education in physics, going up to a Master's degree. Born, Sudhakar Kaitwade to a Maharashtrian family in Madhya Pradesh, this physicist had a close encounter that changed the velocity, direction and path of his life.
Read More..
Swami Swaroopananda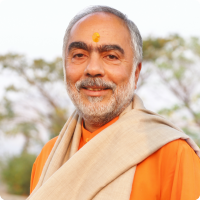 In an era rife with scepticism and confusion about matters spiritual, Swami Swaroopananda is a rare voice that blends authenticity with accessibility; theory with self- practice; logic with heart. Formerly the Regional Head of Chinmaya Mission Australia, United Kingdom, Middle East, Africa and Far East, and presently Chancellor of the Chinmaya Vishwavidyapeeth Trust (University for Sanskrit and Indic Traditions) and Chairman of the Chinmaya International Residential School in Coimbatore, South India, Swami Swaroopananda has now been bestowed by Swami Tejomayananda the privilege to also serve as the Head of Chinmaya Mission Worldwide.
Read More..
Our Acharya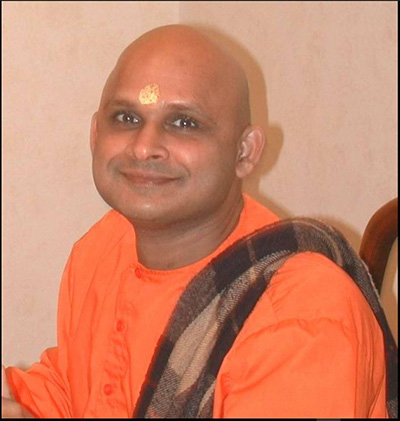 Swami Sharanananda
Dhiren Khatri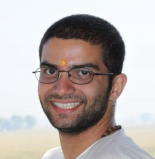 Dhiren Khatri was born and raised in Mumbai, India. He came to  the U.S. as a child with his family and completed his high school  and university studies here. After working for three years, he  experienced a sense of discontentment that led him to seek a  higher, more fulfilling purpose than a routine life of labor. With  an intensified longing to know more about God, Hindu scriptures,  and Vedantic philosophy, he soon learned of an opportunity to  fulfill all these needs. And so, he left to join the two-year course  of study at 'Sandeepany Sadhanalaya' in Mumbai, India. There,  under the guidance of Pujya Guruji Swami Tejomayananda, he  studied under Swami Advayananda, the resident course acharya,  and Swami Sharadananda, the resident upacharya. On the  successful completion of the Vedanta Course in 2013, he became  an acharya of Chinmaya Mission and was posted to CM Chicago,  where he currently conducts Vedanta classes.   
E-mail : dhirenkhatri@chinmayamission.org